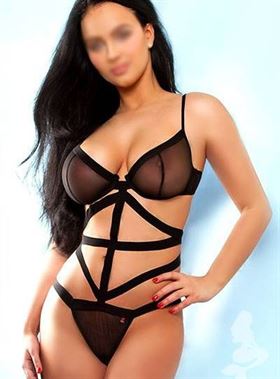 Inglés
1.71m (5.61f) -1.75m (5.74f)
Acompanante de la agência
Hotel de cliente
Casa del cliente
Hombres
Tetona
Gfe
Fulfill every sexual fantasy you have ever had with Roxanne. Roxanne is a creative Ibiza escort who has only one sexual fantasy of her own. She purely wants to make the fantasies of her date come true. Sexy and sensual Roxanne is a full-service escort and prides herself on her diverse range of skills both in and out of the boudoir.
This gorgeous brunette is tall and slim, which accentuates her larger bust size. She has lovely smooth legs, silky skin, and a small tight ass, as well as a model's good looks. Roxanne is an engaging conversationalist and enjoys hearing about your sexual desires so that she can meet each and every one.

Enjoy a remarkable experience with this hotty. Naughty or nice, fun, serious, or sultry, Roxanne can provide it all. An evening with her will fulfil your deepest fantasies, an unforgettable experience burnt into your mind.
Current rating:

NAN

Total votes:

0